Gulf States recieve EPA Grant for Environmental Education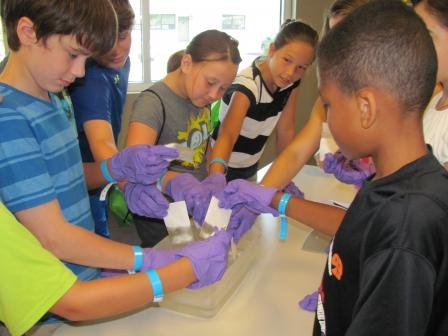 Students participating in a STEM activity at John C. Stennis Space Center in Stennis, MS.

.
EPA Region 4's Gulf of Mexico Program recently awarded approximately $97,800 to Nature's Academy Inc., to provide environmental education. Through field trips, underserved 5th grade students will learn about habitat preservation and sustainable approaches to preserving natural resources.The Gulf of Mexico Program at EPA supports a diversity of environmental education initiatives, focused on engaging residents and supporting environmental stewardship.
Read about the Gulf Awareness Patch, the Coastal Training Program Initiative, and other regional EE programs
Source: U.S. EPA