New EPA Activity Book For Elementary Students
How Does EPA Protect the Environment?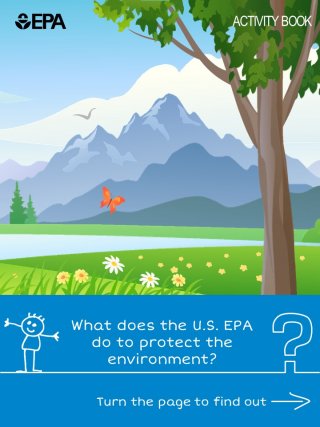 Use this new activity book for elementary age students to help introduce them to EPA. Kids can learn about the different ways the EPA works to protect our environment and our health. It's a simple, straightforward guide suitable for children of all ages.
Find more downloadable and hardcopy resources at the National Service Center for Environmental Publications.
Download the PDF
Source: U.S. EPA