Disaster Recovery for Schools: Lessons Learned from Hurricaine Harvey
Schools are our children's home away from home-safe and reliable places that can always be counted on for support. This is why they must be strong enough to make it through extreme events like hurricanes and floods. So how can we ensure that schools are prepared to stand against even the worst natural disasters?

At the K12 Facilities Forum, leaders of two of the largest school districts in Texas teamed up to discuss how they tackled the challenge of Hurricane Harvey. These speakers were Alishia Jolivette, Officer of Facilities Services at Houston ISD, and Roy Sprague, Cypress-Fairbanks ISD Associate Superintendent for Facilities, Construction & Support Services. In their talk, Jolivette and Sprague shared their toughest moments and most successful strategies with the hope that their experiences could help other K12 facilities leaders get their schools through similar disasters, including: preparating for the hurricaine, weathering the storm, the aftermath, & lessons learned.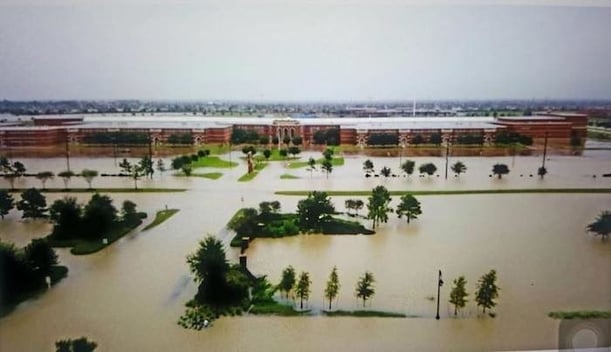 View of High School completely surrounded by water
Learn more
Source: K12 Facilities Forum